Thanks to the mining, I have completed the game...well apart from 1 TT in every series. This is leaving me a bit bored in the game, so I propose a MRR weekly competition.
I suggest we pick a car and an event for us to compete against each other to see who can get the best lap time and best race time. I'm sure we have different favourite cars and events, so this is an opportunity for us to find out how fast we really are, or not.
For this week I am choosing the Audi R8 on the Supercar Masters series at Silverstone. 20.2
Yes, I know this circuit can be cheated on with cutting corners, but I'm sure we all have our big boy pants on and will play fair.
After this event, I think the person with the slowest time (more chance of it being different racers) should pick the next car and event, just bear in mind that if you choose a car that is expensive to buy and upgrade, the number of racers will diminish.
What do you think?
Ooops, I still can't upload a pick. I have the Dropbox app, but that option isn't available in the choose file option. Help........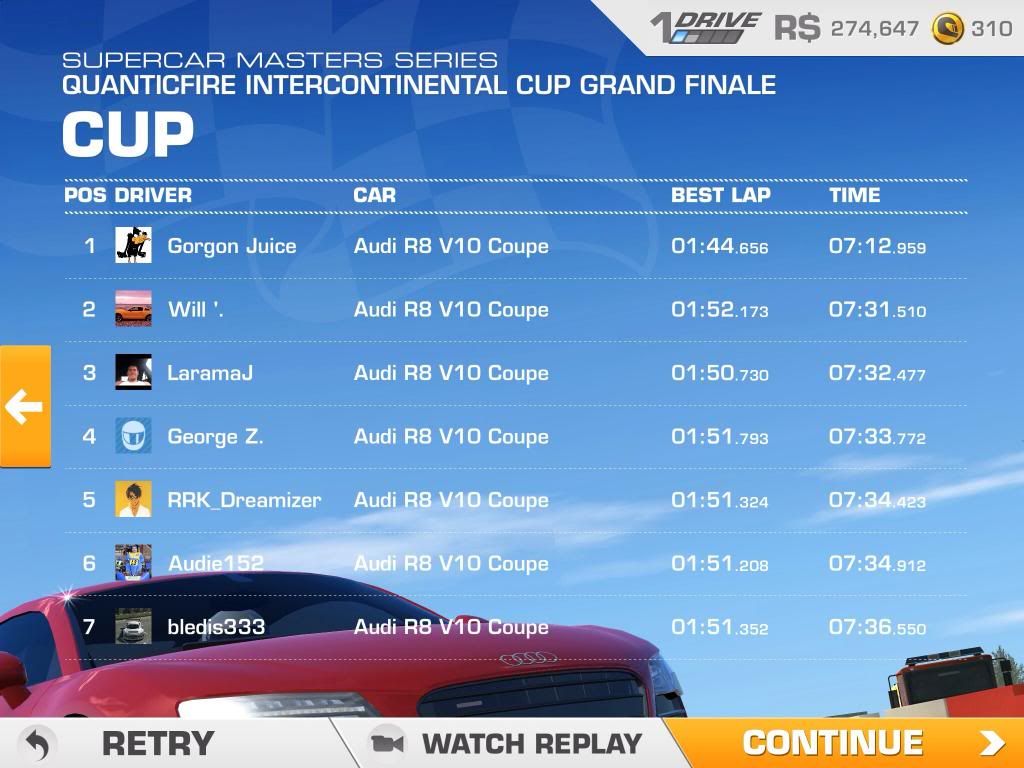 n.b. copied from Events sub forum.
Edited by MRR-Spyder